Magamba Network is Africa's trailblazing creative and digital media organisation.
What we're fighting for
Participatory Democracy
We believe in building a society with radically participatory democracy where all voices count. Beyond the current system we have that centralises power in the hands of elites. We need to build exciting new experiments in grassroots democracy that work for the many and not just the few. To get there we need to fight shrinking civic space, promote free expression and get young people to participate in building new horizontal ways of organising.
Just Society
We believe in a society based on social justice where everyone is free to be who they are regardless of colour, tribe, religion or sexual preference. We are all human beings. We all belong. To get there we need to build safe spaces and raise awareness about the importance of celebrating difference and diversity.
Green Economy
We believe in a just, green economy. An economy with decent work, a living wage for all and green jobs. An economy that works for everyone in society. To get there we need to raise awareness about the climate emergency, to amplify grassroots youth voices on climate, and challenge states and big corporations about their lack of action.
Truthful Media & Ethical Tech
We believe in diverse, truthful and independent media that represents the multiple voices in society – not just those of billionaires and governments. We want media that represents the young, the queer, the indigenous, the grassroots communities. And we want tech that is ethical and not predatory and exploitative. To get there we need to build youth-powered media projects that challenge dominant narratives and we need to build tech that works for people and planet and not against it.
Sustainable Creative Sector
We believe in the power of the arts.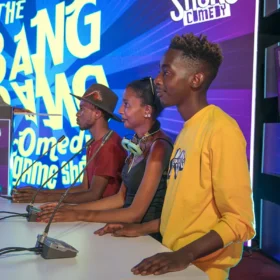 Ngonie Gotore
'' My best channel on YouTube, Magamba Tv always on point of nailing it straight to make me happy Keep it up magamba ''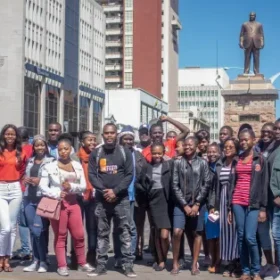 Vusi Lukhele
'' This is my first time coming across this channel, I couldn't stop laughing. Thank you guys brilliant channel.''
Nyasha Christinah
'' Yes The truth must be known and these issues should  be talked about .Nice piece there ''
MAMBO GURAMATUNHU
'' The content that heals ''